PACE (Property Assessed Clean Energy ) is a financing tool used to assist commercial, industrial, nonprofits, and agri-business with improvements that substantially increase energy efficiency.
PACE allows businesses to make these fixture improvements without the up-front capital outlay. Costs for the improvements are paid back through a special assessment on their taxes. The increase in property taxes is offset by the decrease in energy costs so that the business sees no change in the bottom line.
This program is available for businesses in the member counties of the Rural Minnesota Energy Board. The program is administered by the Southwest Regional Development Commission.
Questions?
Please contact RMEB PACE Program Administrator: Robin Weis 507-836-1638
Project Case Studies: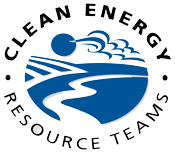 Read the CERTs Blog Entries About RMEB's PACE Loans